Dry Bulk Liner Bags
For transportation of bulk cargo (in granules, grains, powders) we offer so called Dry Bulk Liners (liner bags). These are flexible plastic covers which overlays the whole interior of the standard (usually 20 ') container, with the corresponding holes at the door for pneumatic or conveyor-belt loading, and gravity unloading of bulk cargo / goods (unloading ramp or hydraulic container chassis). This new technology has been widely adopted in the world and has significant advantages over conventional methods of loading and transport of bulk cargo, as follows:
Replaces or eliminates packaging in bags, barrels, pallets, eliminates conventional transport in bulk up to the port of loading, and significantly reduces the cost of packaging and loading/handling of goods;
Avoids direct effect on the goods in transit (transhipment in ports, terminals, etc.). Goods remains intact truoughout the hole transport chain.
Suitable also for relatively small quantities of goods over long distances, where can be used combined container transportation.
Can be loaded up to 22 tons of goods per 20 'container;
Quick and easy installation of equipment in the container;
Weekly service from the same port of loading provides ability to be shipped minimum 1 container, or even up to hundred of containers, if needed.
Suitable goods are: grain food - cereals (corn, wheat, barley ...), sunflower, sugar beet pulp, then some dusty materials or powder as sugar, starch and others.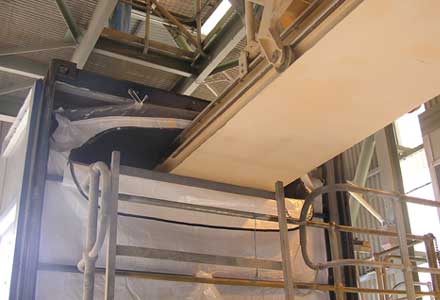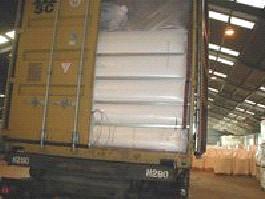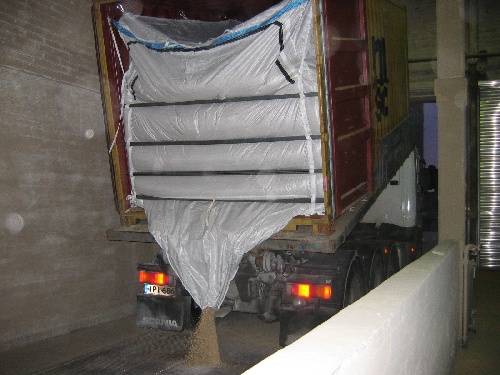 Flexi Tanks - transport of liquid cargo
We can arrange transport of liquid and viscous goods with special containers - special equipment - flexi-tank containers in combined container transport.
The great advantage of using these types of installing mentioned equipment in standard 20 'containers is that it can be transported also smaller quantities of goods over long distances (ie, not necessary to engage the entire vessel or part of the ship for a large quantity of goods), then, there is no transfer or reloading of goods at the ports of loading and unloading ('service from door-to-door). ; Flexi tank also eliminates the need for packaging goods in bottles, barrels or cisterns- classic tanks.
Suitable goods for flexi-tank containers are: wine, water, glycerin, edible oils, mineral oils, oil additives, syrups, juices, fruit concentrate, fructose, paraffin, lubricating oils and other (safe) fluid and viscous commodities. Possible is also transport of natural mineral water.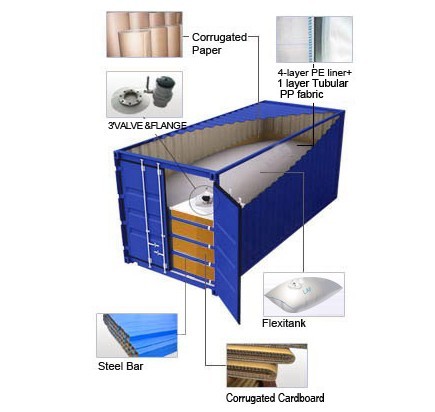 Advantages and common characteristic of these packaging systems for liquid cargo in Flexi-tanks and containers of powder, granules in Dry Liner bags, is that installing them into the container, this special equipment converted the standard ISO container into a special transport and handling unit. It is a special transport system which take over all benefits from the transportation and handling of standard containers, such as relatively low freight and reloading costs, the ability of the combined container transport up to the final destination without a direct effect on the goods!
We keep permanent contacts with producers of mentioned special equipment made according to modern technology, safety standards, have ISO9001, FDA, Kosher and other international recognized certificates. This equipment is produced of such materials, which do not affect on quality and phisical, chemical characteristics of goods during the transportation. Dry Bulk Liners and Flexi tanks are designed for one time use.